Ervin Christensen Family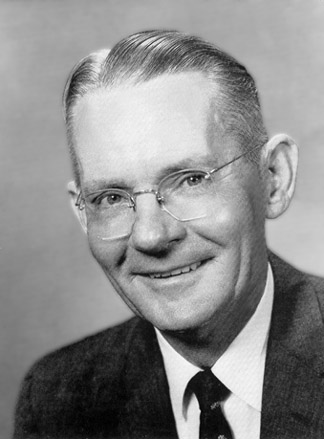 ---
Ervin Pernell Christensen
b. 17 Apr 1903 Live Oak, Hamilton Co., TX [SS death records]
d. 5 Nov 1964 Kilgore, Gregg Co., TX
buried: Kilgore City Cemetery, Kilgore, Gregg Co., Texas

m. Bonnie Mae Williams of Tyler, TX*
b. 22 Nov. 1908
d. Nov. 1985 Tyler, Smith Co., TX [SS death records]
buried: Kilgore City Cemetery, Kilgore, Gregg Co., Texas
her father: Rev. William Oscar Williams
her mother: Eva Green Williams


his father: Christian Anders Christensen of Denmark
his mother: Minnie Rohne of Texas
Child with Bonnie Williams
Evalyn Minnette Christensen
b. 4 Oct 1947 Gregg County, Texas [Texas Birth Index, 1903-1997, Ancestry.com]

d. living
m. Rick Shipley

*

12 Dec 1874- "Chris Andrew" Christensen is born in Nissum, Denmark into a baker's family. He was one of the oldest in the family and thus the first to immigrate to the United States by 1891.

until 1907 - "Chris Andrew" and his family lived in Hamilton County, where several of his children were born. About this time he sells his share of the farm to his brother, Pete, and his wife. It is probably at this time he moves his family to Cranfills Gap. He buys the house and farm of Dr. Monroe Coston sets up a machine shop and flour mill.

1912- Chris dies at the age of 37. His plot in the Rock Church Cemetery is marked for "Chris" Christensen. The couple had four children. His mother remarries to Chris Hanson who already had three children.


1920 - US Census, Precinct #8, Bosque Co., Texas.


Hanson, Chris head m w 46 mar. Texas Denmark Denmark farming gen. farming

" ,

Minnie

wife f w 37 mar. Texas Norway Norway

". , Millie Mae dau f w 17 s Texas Texas Texas

" , Walter son m w 11 s Texas Texas Texas

" , Dagmer dau f w 9 s Texas Texas Texas

Christianson, Irving

step child m w 17 s Texas Denmark Texas

" , Jennie step child f w 15 s Texas Denmark Texas

" , Paul step child m w 11 s Texas Denmark Texas

" , Marian step child f w 9 s Texas Denmark Texas

Ervin Pernell Christenson graduated from Cranfills Gap High School then went on to Lincoln University in Nebraska. He majored in Latin minored in Hebrew and Greek and spoke nine different languages.

1937, Aug 2 , arriving Aug.11- New York Passenger lists Ervin Pernell Christensen as age 34, listed as born 17 April 1903 in Cranfills Gap, Texas, takes a trip from Gothenburg, Sweden on the ship Kungsholm for New York City, USA. This is apparently the last leg of a round trip to Denmark. [New York Passenger List, 1820-1957]

He taught at the Allen Military Academy and later received a position with the newly formed Kilgore Junior College. He headed the Liberal Art Department. During WWII he made several trips to Denmark and worked in some capacity as a spy according to my father. Ervin was a strong supporter of the college and education in general. He retired from that that position after a long and successful career.
"As for the stories of my father being a spy, this is what he told me. When he was in the army in WWII, he was first stationed in Washington, DC where he basically carried papers from one desk to the next. He asked for more active duty. So the army in its wisdom, sent him to Greenland where his Scandinavian languages could be helpful in interrogating any spies who might try that sea route to sabotage shipping from the United States. He was part of a unit for the CIC, which was the precursor to the CIA. When I asked him if he did interrogate any spies, he just laughed and said that he did interrogate one fisherman, who was just that--a fisherman.

Your dad is correct that he did go to Europe before the war began. On one of those trips, he was to meet relatives in Denmark. Because the language is different enough from Norwegian there was some confusion. He was met by a large group of friendly folks, with whom he went home. Over the course of a day or two, as they began to get caught up on various relatives, it became apparent that he had gone home with the wrong family. They took him back to the dock and got word that his family had arrived late to pick him up. He finally got together with his own relatives. He had a ball the whole time. And maintained contact with both families for a while. " [Shipley 2004]
Ervin and Bonnie had a daughter shortly after the war and that they raised in Kilgore, Texas where Ervin taught German, Spanish and English, and became the first Head of the Liberal Arts Department at Kilgore College.

1942, July 16 - Ervin Pernell Christensen enlists in the Army. He enlists as a private but has had 4 years of college, a teacher in civil occupation, he is single, height 69 inches, and 158 pounds. He is born in 1903 a native of Bosque Co., Texas. He is single and without dependents.
[WWII enlistment records, 1938-1946]

1947- Evalyn Minnette is born to Ervin Pernell Christensen and Bonnie Mae Williams in Gregg County, Texas. [Texas Bureau of Vital Statistics, Births 1947_0003]


1961, July 11 - typed on letterhead stationary from Kilgore College.



Dear Chris Monroe and Violet,

We have received the invitation of your children to attend the Silver Anniversary of your wedding. We are sorry that we cannot attend, but we surely would like to very much.

I do not believe that i have ever known a couple who have seemed to get along as well as you. If you have ever had any troubles, you surely have ever had any troubles, you surely have not let others in on them.

We wish to congratulate you on the occasion, and wish you a lot of happiness throughout the rest of your life, and hope that you are still going strong on your Golden Wedding Anniversary.



Yours very sincerely,
Ervin P. Christensen
The Ervin P. Christensen Family [letter in the collection of Elroy Christenson]



1964, April 17, Sat. - "Kilgoreround" by Gary Scott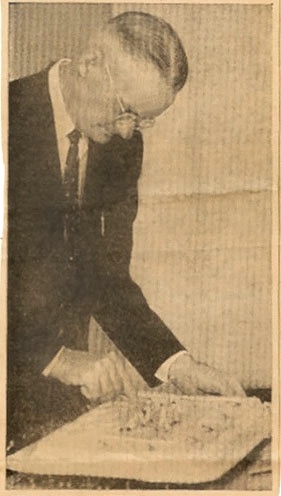 Pop Christensen, veteran Kilgore College instructor and a favorite with the students, observed his birthday today and was honored with a round of parties by his students and fellow teachers. Pop, the standard bearer of KC school spirit, has been ill and out of the classroom the past month, but returned to the campus this morning to be with his beloved young people. A round of classroom parties were given by his language classes, and this afternoon, the faculty of the Liberal Arts Division, of which he is chairman, will honor him with festivities at the Leon Winton home.

["Kilgoreround" by Gary Scott, Kilgore News Herald, April 17, 1964]

1964, April 19, Sunday- Minnette Christensen is listed as a Sophomore on the "first honor roll" and one of "71 Students on KHS Honor Roll" for Kilgore High School with eleven points. [Kilgore News Herald, p. 3]

On the same page is a photo of "E. P. (Pop) Christensen, professor of languages and chairman of the Liberal Arts Division of Kilgore College, cuts a cake at on one of several birthday parties given by his students Friday...a favorite with students, has been ill and out of the classroom for the past few weeks." [Kilgore News Herald, p. 3]

1964, April 22 - Ervin writes a letter to Marie and Herman Reesing (his cousin), a hand written letter.



Dear Marie and Herman,

I have been hospitalized for about 8 weeks and until yesterday it had been supposed that I might be required to go to the M. B. Anderson Hospital for a cobault treatment. (Of course I dreaded that very much)

Last night my doctor came by and said that he had consulted with doctors at M. B. Anderson and Baylor Hospital at Dallas and they think that I can get by at least for the time being without the cobault treatment, and that I might begin teaching next Monday. And to be truthful, that was about the happiest day in my life time.

Everybody has treated me so wonderfully that it would take a gook to tell all about it. We were sorry that we could not make Leldon's Smorgas Bard.

I appreciated the cards from all of you. my mail has been so great that I can't possibly answer fit all.

I'm going to ask you to thank all of the uncle Pete's children from me.

I'm feeling fine and am most eager to get back on the job next week.

I called Emroy last night.

Thanks a lot. Ervin.

[letter in the collection of Elroy Christenson}



1964, Nov 4 - Ervin Christensen dies in Gregg County, Texas. [Texas Death Index, 1903-2000]

This biography was written by Minnette Christenson Shipley at the EX's Teacher of the Year Award for Kilgore College. The ceremony was a post-houmous honor presented at the homecoming in 2004.

Ervin Pernell "Pop" Christensen,

(Biography) written by Minnette Christenson Shipley

Professor of Foreign Languages from 1936-1964

E. P. "Pop" Christensen was an energetic and popular educator at Kilgore College from his arrival the second year that the college opened until his death in November of 1964. To the students, faculty, and the general community, he was known affectionately as the "Dean of Pep".

"Pop" was born in Bosque County, TX on April 17, 1903. He grew up near the small Norwegian community of Cranfills Gap, TX, where he spoke only Norwegian until he began attending school at the age of seven.

He graduated from Cranfills Gap High School and Clifton Junior College. He then went to Luther College in Decorah, Iowa where he earned his bachelor's degree. He received his master's degree from the University of Nebraska. His master's thesis was written entirely in Greek.

Before coming to Kilgore College, he had a teaching fellowship in the classics department at the University of Nebraska and was a coach and teacher in Hebron, NB. He later became an instructor of Latin at Allen Academy in Bryan, TX, and also taught one year at Stephen F. Austin in Nacogdoches.

During WW II he served in the Army, first in Washington, DC, and then at a base in Greenland, as part of the CIC, where his language skills were used in counter-intelligence work.

At Kilgore College he taught foreign languages, principally German and Spanish. He was knowledgeable in nine languages, and fluent in six. He loved sharing jokes with his students in whichever foreign language they were studying. He became the first Director of the Liberal Arts Department. He was also instrumental in setting up the very first language lab for Kilgore College.

After the war, Pop met and married Bonnie Mae Williams on November 23, 1946 at her parents' home. Her father, the Reverend Wm. Oscar Williams performed the ceremony. Their only daughter, Evalyn Minnette Christensen, was born a year later in October of 1947.

During summers, "Pop" Christensen worked tirelessly to recruit students for Kilgore College. He traveled throughout East Texas visiting high schools and numerous individuals, encouraging them to attend Kilgore College, and frequently arranging scholarships for many deserving students.

He was well known for his exuberant support of the various teams and organizations of the College. The Kilgore News Herald once referred to him as the "Doctor of Pepology." He loved revving up the spirit at Pep Rallies by telling jokes and singing the fight song along with the Rangerettes, the KC band, and student body. He was frequently asked to kick off the first Pep Rally of the season with a joke about "a little glow worm". The telling of that joke became a tradition, although not as much for its humor, but for the enthusiasm with which he told it.

In addition to his love of teaching, he was enthusiastically involved in civic activities. "Pop" played leading roles in the Red Cross, Chamber of Commerce, and Lions Club activities. He also found time to be an elder in the First Presbyterian Church of Kilgore and taught the men's Sunday School class for several years.

The Ranger Year Book of 1965, presents this description of "Pop" Christensen: "Those who knew and loved him—and we number in the thousands—remember his admission to his classes, 'In here, you get a little Spanish, a little humor, a little democracy, and a little philosophy—as I see it. I don't think any of it will hurt you.' Truly, it didn't hurt any of us." The College honored him by dismissing classes the afternoon of his funeral on November 6, 1964.
[email Minnette Shipley 6/16/2014]






After 1964 - a scholarship was established at the Kilgore College known as the E. P. (Pop)Christensen Memorial Scholarship by the Family of E. P. (Pop) Christensen. It is presently offered through Financial Aid Office of the Devall Student Center. [2006-07 catalog of Kilgore College]

Minnette went on the higher education and married Rick Shipley. She taught at Brazosport Independent School District until her retirement.

1995 - THE BRAZOSPORT FACTS Weekend Friday, July 28,1995 Going out listings Items in The Facts' Going Out listings are published free of charge. To be included, send your written submissions by noon on Monday prior to Friday's publication date to: Going Out, Brazosport Facts, 720 S. Main, Clute, TX. 77531. Our fax number is 265-9052. FILM FARE Your weekly guide to entertainment events in the Brazosport area SPECIAL ART Teacher Time: Watercolor exhibit featuring local teachers Minette Shipley, Sharon Morrison, Kaye Martindale and Peggy Mungerspn on display through Aug. 26 in Art League Studio, Brazosport Center for Arts and Sciences. 400 College Drive, Lake Jackson.

2005 -

The Facts (Newspaper) - November 30, 2005, Clute, Texas 
Rf WEDNESDAY WJ NOVEMBER 3 NOVEMBER STUDENTS AND SCHOOLS Northside Nature Habitat wins recognition 
The Northside Nature Habitat at Northside Elementary in Angleton is now recognized as an official 
National Wildlife Federation Backyard Wildlife Habitat The school has put out the welcome mat for birds 
butterflies and other wildlife while helping protect the local environment Gonzales named Sponsor of the 
Year Tyra Gonzales was named National Art Honor Society Sponsor of the Year for 2005 by the Texas Art 
Education Association at its Nov 4 awards presentation in Austin Gonzales is the daughter of the late 
Butch Gerhards and Mrs Zeta Gerhards of Richwood She was 

a four year student with Minnette Shipley

 at 
Brazoswood High School where she graduated in 1985 
Source:

Brazosport Facts, Clute, Texas
Land Records of Bosque Co., TX
Cemetery markers , Rock Church, Bosque Co., TX
Kilgore News Herald, clippings from April 17 and 19th, 1964
Shipley, Minnette. correspondence 17 Aug 2004 email - m.ship940(at)gmail.com

Elroy's Family Index || Cranfills Gap, Texas || Trashing Bee || Ancestor Chart #1
---






All information and photos included within these pages was developed by the help of hundreds of researchers. The information here is for the express purpose of personal genealogical research and is freely offered as long as this site is listed as a source. It may not be included or used for any commercial purpose or included in any commercial site without the express permission of Elroy Christenson. Copyright Elroy Christenson 1998-2010.


web pages created by Elroy Christenson- elroy@next1000.com - last updated 6/20/14