"Noff" Denson
Family
Arkansas and Texas


---
Norflet "Noff" T. Denson
b. 12 Feb 1896 Fountain Hill, Ashley Co., Arkansas
d. 20 Jun 1964 Bell Co., TX,
buried: Sweetwater Cemetery, Sec II, block 3, Nolan Co, Texas


m. Dorothy"Dot" O. Kirkland
b. 18 Oct 1902 Mist, Ashley Co., Arkansas
d. 30 Dec 1999 Coleman, Coleman Co., TX
her father: William Warren Kirkland
her mother: Margaret "Maggie" Kirkland

his father- Rufus Denson
his mother - Elizabeth M.







1910 US Census, Ashley Co, Prairie Township. Arkansas Roll: 43 Page: 263


Kirklan Warren head M W 41 18 years married Alabama Alabama Alabama Farmer / General Farmer

" Maggie wife F W 37 18 years married 6 births 6 alive Arkansas Arkansas South Carolina

" Forist son M W 18 single Arkansas Alabama Arkansas Farmer

" Mary J. dau F W 15 single Arkansas Alabama Arkansas

" Robert E. son M W 14 single Arkansas Alabama Arkansas

" William E. son M W 12 single Arkansas Alabama Arkansas

" Elsie E dau F W 9 single Arkansas Alabama Arkansas

"

Dorothea

dau F W 7 single Arkansas Alabama Arkansas

next door is

Pamplin, Washington J. and his family.


1917, June 5 - US Draft Registration #596 (all italicized was handwritten in the document signed by him)


Norflet T. Denson

home address -

Fountain Hill, Ark.

birth

Feb 12 1896

citizen -

Natural born

where born -

Fountain Hill, Ark.

occupation-

Station Agt & operator

employer -

A. & L. M. Ry. Co.

where -

Fountain Hill, Ark.

others to support -

No

status -

single

race -

Caucasian

signed -

N. T. Denson

height -

medium

build-

medium

eyes -

brown

hair -

black

1920- US Census, Arkansas, Ashley Co., Banner twp. enumerator dist. 1, sheet 5, page 233.


Kirkland, W. W. head rents m w 52 m Alabama Alabama Alabama farmer gen. farmer

, Maggie wife f w 47 m Arkansas South Carolina South Carolina none

,

Dorothy

dau f w 17 s Arkansas Alabama Arkansas none

White Township, Ashley Co., p. 68

Denson, Ruffus L. head owns m w 78 mar Arkansas Alabama N Carolina

, Elizabeth wife f w 67 mar Georgia N. Carolina Georgia

, Onena dau f w 32 s Arkansas Arkansas Georgia

, Bora dau f w 26 s Arkansas Arkansas Georgia

,

Nofflet

son m w 23 s Arkansas Arkansas Georgia

1930 - US Census, City of Jonesboro, Craighead Co., Arkansas. enum. dist. 16-19, sheet 14a


Wood, Alva E. head rent $25 m w 40 mar 28 Louisiana USA USA
, Elsie A wife f w 29 mar 17 Arkansas Alabama Arkansas
, Margaret niece-in-law f w 14 s Arkansas Mississippi Arkansas
, Mable niece-in-law f w 12 s Arkansas Mississippi Arkansas


US Census, Fountain Hill Township, Ashley Co., Arkansas p. 218


Denson, Nofflette T.

head owns m w 34 mar 25 Arkansas Arkansas Arkansas depot agent Rail Road

,

Dorothy O.

wife f w 28 mar 19 Arkansas Arkansas Arkansas

Pamplin, June adopted niece f w 9 s Arkansas Arkansas Arkansas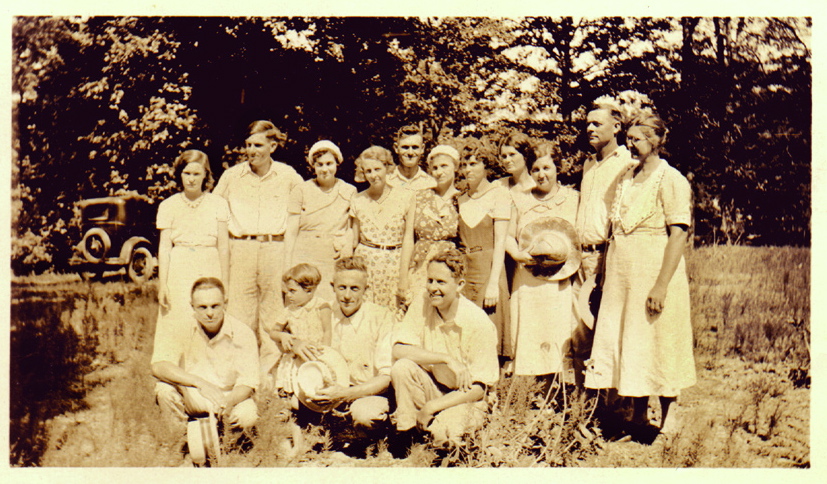 The Kirkland outing about 1922 probably near Mist, Arkansas. (front row, l to r) unknown man, Billie June Kirkland(dau of Robt Kirkland), Robert Kirkland, and Forrest Kirkland,
(back row, l to r)
unknown couple(possibly Jane Kirkland and Neil Pamplin, Myrtle Johnson Kirkland (wife of Robt), Dorothy Kirkland Denson, (possibly Alva Wood)), Else Kirkland, unknown, unknown, Jane Roney (wife of Hugh), Hugh Roney, possibly Mrs Herren(neighbor of Roneys).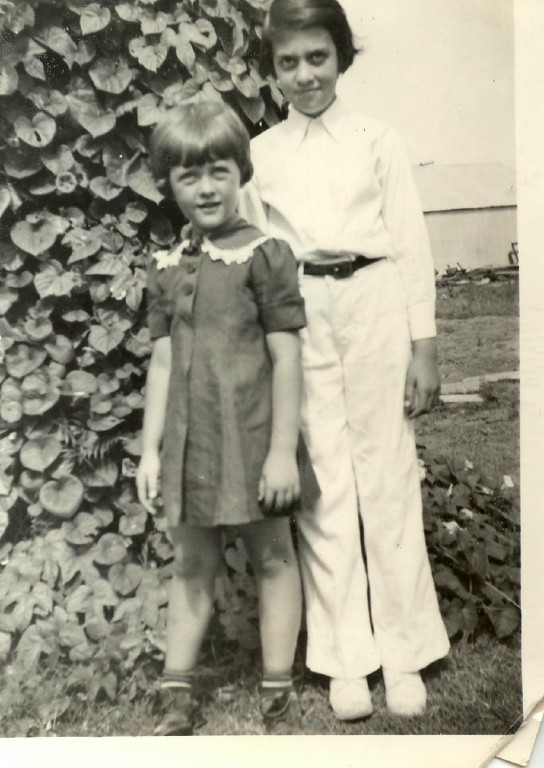 Billie Margaret Kirkland(dau of Wm. Kirkland) and Billie June Pamplin


Leo Duvall and Billie June Pamplin had three children - Charles "Bucky", Ricky and Tommy.


1964, Noff Denson dies in Bell Co., Texas but is buried in Sweetwater, Texas. [Sweetwater Cem., Nolan Co., TX]


1993, 1994, 1995, 1996 N. T. Denson is residing 904 -2nd, Roscoe, Texas , This is probably Dorothy, or Mrs. N. T. Denson, since Noff died in 1964.


sources:


Kurtz, Billie records and correspondence - b.kurtz@sbcglobal.net 8/15/08


photo in collection of Elroy Christenson
US Draft Registration Records for Ashley Co, Arkansas
US Census records.





---
Kirkland Family Index || Elroy's Family Index || Ancestor Chart #10 || Kirklands of Henry Co., AL
____________________________________________________________________________________________








All information and photos included within these pages was developed by the help of hundreds of researchers. The information here is for the express purpose of personal genealogical research and is freely offered as long as this site is listed as a source. It may not be included or used for any commercial purpose or included in any commercial site without the express permission of Elroy Christenson. Copyright Elroy Christenson 1998-2010.