Elsie Kirkland and Jane Collier in 1924










Alva Wood
Family

Arkansas and Texas

---
Alvie "Alva" Edison Wood
b. 10 Jan.1894, Jones, Louisiana
d. 20 Jun 1964 Bell Co., TX,
buried: Sweetwater Cemetery, Sec II, block 3


m. Elsie Kirkland
b. 1901 Arkansas
d. 9 July 1977 Roscoe, Nolan Co., Texas
buried: Sweetwater Cem., Sweetwater, Nolan Co., Texas.
her father: William Warren Kirkland
her mother: Margaret "Maggie" Kirkland

his father- unknown
his mother - unknown


Children (no known children,)

Margarette Kirkland
(raised, child of Mary Jane Kirkland Pamplin)

b. about 1916

d.

m. "Jimmy" James Minor Warden
Mable Kirkland
(raised, child of Mary Jane Kirkland Pamplin)

b. about 1916

d.

1m. James Haynes (divorced)
2m. Jim Hill

marriages according to Billie Kurtz.


1910 US Census, Ashley Co, Prairie Township. Arkansas Roll: 43 Page: 263

Kirklan Warren head M W 41 18 years married Alabama Alabama Alabama Farmer / General Farmer
" Maggie wife F W 37 18 years married 6 births 6 alive Arkansas Arkansas South Carolina
" Forist son M W 18 single Arkansas Alabama Arkansas Farmer
" Mary J. dau F W 15 single Arkansas Alabama Arkansas
" Robert E. son M W 14 single Arkansas Alabama Arkansas
" William E. son M W 12 single Arkansas Alabama Arkansas
" Elsie E dau F W 9 single Arkansas Alabama Arkansas
" Dorothea dau F W 7 single Arkansas Alabama Arkansas
next door is
Pamplin, Washington J. and his family.

1917, June 15 - Draft Registration Card #323

name -
Alvie Edison Wood
address -
Mist, Arkansas
birth -
Jan 10th 1890
citizen =
yes
where born -
Jones LA USA
occupation -
Rural Mail Carrier
employer -
U. S. Mail Department
where -
Mist Ashley Co., Ark
who dependent on you -
father and mother
Single
race -
caucasian
military -
none
signed -
Alva Edison Wood
height-
med.
build -
slender
eyes -
gray
hair -
brown


1920 - US Census, Arkansas, Ashley Co., Prairie Township

Robert E. listed here is the son of Warren.
Robert E. Kirkland head m w (24) mar AR AL SC Teamster - Hauling Logs
Myrtle wife f w (20) mar AR AR AR none
Robt. E. Jr. son m w (1yr 11mo) s AR AR AR none
William E. brother m w (22) s AR AR SC Mail deliver - rural route
[US Census T625-233, Prairie Twp., Ashley Co. Arkansas, Roll: 53 Page: 247]

1920 US Census, Crossett, Arkansas, enum. dist 7, sheet 8

Wood, Alvie head m w 39 mar Louisiana US US mail carrier route
, Elsie wife f w 32 mar Arkansas Miss. Ark
Kirkland, Dorothy sister in law f w 17 s Arkansas Miss. Ark

1920's - Robert Kirkland first moves to Roscoe, Texas sometimes in the 1920's. William Kirkland moves down with his son, where they ran a garage and filling station next to the house in which William and Maggie lived.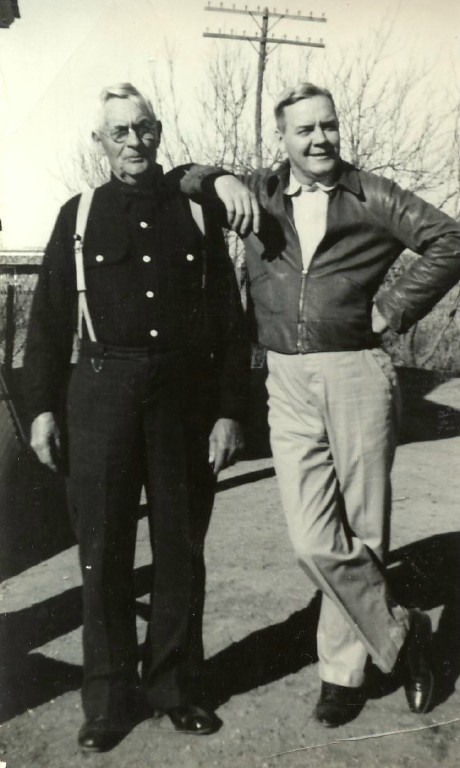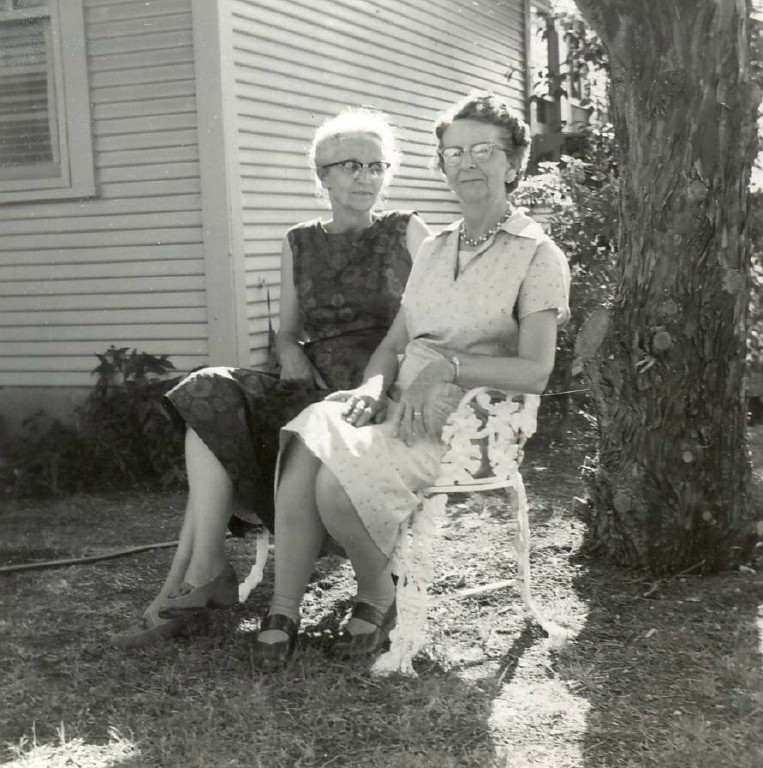 Grandpa Warren Kirkland and Alva Wood Elsie and Dot

1930 - US Census, City of Jonesboro, Craighead Co., Arkansas. enum. dist. 16-19, sheet 14a

Wood, Alva E. head rent $25 m w 40 mar 28 Louisiana USA USA
, Elsie A wife f w 29 mar 17 Arkansas Alabama Arkansas
, Margaret niece-in-law f w 14 s Arkansas Mississippi Arkansas
, Mable niece-in-law f w 12 s Arkansas Mississippi Arkansas

1930 - US Census, Roscoe, Nolan Co., Texas enum. dist. 177-9, sheet 10a (Warren and William E. are living next to each other in Roscoe, Texas. They are operating a filling station together)

Kirkland, William W. head owner $3500 m w 63 mar 26 Ala Ala Ala asst. mgr. filling station
, Maggie wife f w 58 mar 19 Ark SC SC
, William E. head rent m w 30 mar 24 Ark Ala Ark mgr. filling station
, Margarite wife f w 27 mar 22 Ark Ark Ark
Atkins, Charles E. father-in-law m w 59 wd 32 Ark Ala Ark helper filling station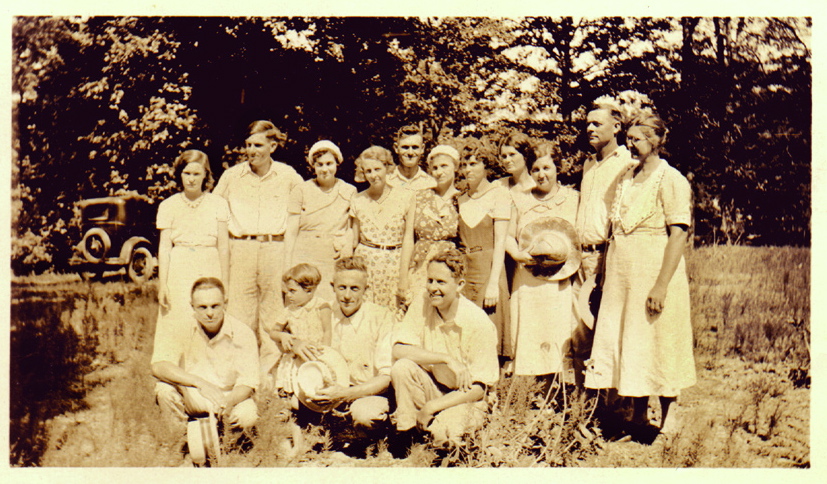 The Kirkland=Pamplin outing about 1922
probably near Dallas. (front row, l to r) unknown relative, possibly Billie June Kirkland(dau of Robert), Robert Kirkland, and Forrest Kirkland
(back row, l to r)
unknown couple, Myrtle Kirkland(wife of Robert), Dorothy Kirkland Denson, (perhaps Neil Pamplin), Else Kirkland, unknown, unknown, Leone Roney(wife of Hugh), Hugh Roney and Mrs. Herron (possibly a Pamplin).
1944- Margarette and "Jimmy" Warden have a daughter born, Georgia Joan Warden in Nolan Co., Texas

1951, Feb 2 - Margarette and "Jimmy" have another daugther born, Nancy Jo Warden in Taylor Co., Texas.


1958 May 15,- "Maggie" (Terry) Kirkland dies at Roscoe, Tx at age 85. [Sweetwater Cem., Nolan Co., TX]


Alva Wood operated a hardware store in Arkansas and later when he moved to Roscoe or Sweetwater, Texas. Elsie and Alva Wood operated an antique store in Roscoe. When Alva died Dorothy and Elsie operated the antique store together. She would take trips to Arkansas and bring it back to Texas where she would refinish it and sell it out of her house. She lived in the house that she furnished and would happily sell any piece of furniture in the house. She had each bedroom furnished often with huge four poster beds. In her later years, Elsie had Grandmother Maggie Kirkland living with her until Maggie died about 85 years old.


1964 - Alva Wood dies in Bell Co., Texas, buried in Sweetwater Cem. Nolan Co., Texas.

1977, July 9 - Elsie dies. in Roscoe, Nolan Co., Texas. Buried in Sweetwater Cem., Sweetwater, Nolan Co., Texas.

sources:

Kurtz, Billie records and correspondence - b.kurtz@sbcglobal.net 8/15/08
photo in collection of Elroy Christenson

US Draft Registration Records for Ashley Co, Arkansas
US Census records.

---
Kirkland Family Index || Elroy's Family Index || Ancestor Chart #10 || Kirklands of Henry Co., AL

______________________________________________________________________________________









All information and photos included within these pages was developed by the help of hundreds of researchers. The information here is for the express purpose of personal genealogical research and is freely offered as long as this site is listed as a source. It may not be included or used for any commercial purpose or included in any commercial site without the express permission of Elroy Christenson. Copyright Elroy Christenson 1998-2010.


web pages created by Elroy Christenson- elroy@next1000.com - last updated 8/10/10