Ann became a nurse where she met Dr. Wrenn. They married and lived in Winter Park, Florida for many years. The children are now have grand-children. Simmon Wrenn Jr. has become a physician in his father's footsteps and has a position in a teaching hospital in California. Nancy has married and still lives in Florida.
1917, June 5 - Simeon M. Wrenn is 21 years old, born in Garner, Wake Co., N. C. His is C. L. Wrenn, a farmer in Wake Co., NC. He is single, caucasian, dark eyes, stout build. [WWI Selective Service Records]
1941, Nov. 30 - Ane Christenson marries Simeon Wrenn in Fayetteville, Arkansas where they met while working for the Veterans Administration Hospital. A Presbyterian minister administered the oaths.
Nancy Ann writes that they were married "one week before the Pearl Harbor tragedy. My father had been re-assigned to work at the Veterans Hospital in Fayetteville, N.C., and he and my mother had stopped in Raleigh, N.C. so that he might introduce his bride to his
family. (He and all of his family were natives of N.C.) They were listening to the radio on Sunday at my aunt and uncle's home when they heard about the terrible events of Pearl Harbor. [Nancy Ann Starcher email 6/06/08]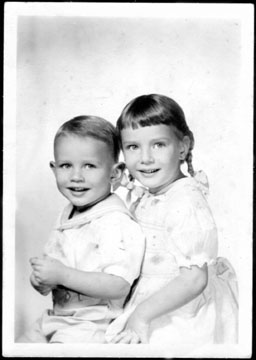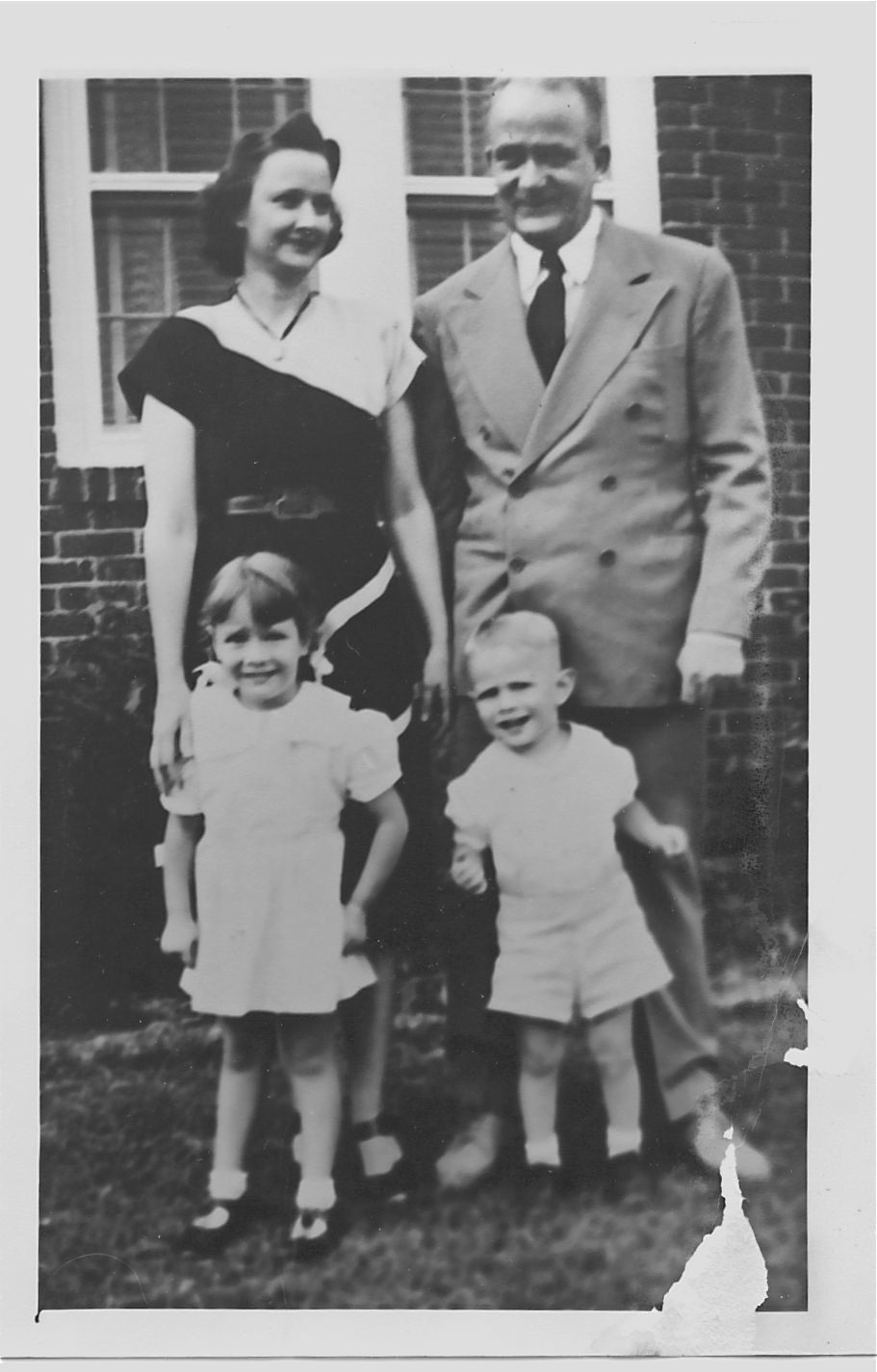 Nancy and Simeon Wrenn
1969- Ann Tomena Wrenn divorces Simeon Mayo Wrenn Sr. in Orange Co., Florida. certificate number 4247.
[Florida Divorce Index, 1927-2001]
1972, March- Simeon Wrenn Sr. dies with last known residence in Winter Park, Florida. [Social Security Death Index]
2008- A brief biography that Nancy wrote for the reunion of her Winter Park High School class of 1961 follows. Permission given by Nancy Ann Starcher 5/26/08:



I currently work in home health.

After high school, I attended Salem College (a women's college in Winston-Salem, N.C.), Southern Methodist University in Dallas, and graduated in 1965 from the University of Florida. I earned a B.S. degree in Nursing. I was a member of Alpha Delta Pi sorority at SMU and the University of Florida (along with Pat Stephenson and Susan Chase from our WPHS class). I was honored to be Sweetheart of Kappa Sigma fraternity at Sewanee: The University of the South. After college graduation, I obtained a job as a nurse at Grady Memorial Hospital in Atlanta. Grady Hospital was a large, inner-city hospital/trauma center and teaching hospital for Emory University School of Medicine. I loved my job--and loved Atlanta--a stunningly beautiful city! I came back to Winter Park, got a job, and in 1969 met and married my husband, Tracy Starcher. We have lived in several cities in the Southeast, including tiny St. Cloud, the community near Kissimmee. We have two children. Our married son Todd (no grandchildren yet) works as an Assets Allocation Analyst in the financial industry. Our daughter , Laura, formerly a student, is married to a PhD candidate at the University of Florida College of Pharmacy. Her husband aspires to be a pharmaceutical research scientist. His research work to complete the doctoral dissertation involves Alzheimer's disease. They have one toddler, a little daughter who is 1 1/2 years old, and expect a second child in late spring.

Future plans and goals: I hope to be able to retire some day---and learn quilting. Additionally, I would like to get back to oil painting which I so enjoyed years ago. And----I would like to raise roses!
Ane Wrenn is still active and living on her own.
"My mother is 93 now, and does well...She still drives, which is a worry, but she lives in a small
town.....She lives in a manufactured home community in DeLand, FL--about 40 miles from my home..
I wish I lived closer, but she loves her home ...and her
beautiful garden. [Nancy Starcher 5/26/08]

Simeon Wrenn Jr. has had very active career starting with his education at Wake Forest University in Winston-Salem, N. C. He later graduated form Florida Atlantic University in Boca Raton. He and his wife Ann met attending college there. He then went to Emroy University including two doctorates, one in Medicinal Chemistry. He received a post-doctoral degree at the Harvard Medical School where he was involved in the department of cardiology. He has held various faculty appointments including Baylor University School of Medicine, University of Pennsylvania and adjunct professor in John Hopkins University. He was worked in pharmaceutial research for Lederle Labs which developed Centrum Vitamins. When the company was bought by American Home Products he lost his position and they moved to San Francisco. He is currently working as a cancer pharmacologist for the Stehlin Foundation for Cancer Research in Houston, Texas. The foundation web site states,"When asked why it was a good fit, Dr. Wrenn responded, 'I am a scientist by training, experienced in medical research. In addition, my business development background will be helpful as the Foundation proceeds with the drug commercialization process.'" [Stehlin Foundaton for Cancer Research web site - 5/27/08]
They have two grown children and a couple of grand-children. [Nancy Ann Starcher email 6/06/08]
Sources:
Florida Death Index, 1877-1998, Ancestry.com
Florida Marriage Records, 1927-2001
Starcher, Nancy Ann - coorespondence and emails 2001-2008.
Stehlin Foundaton for Cancer Research, Houston, Texas web site- stehlin.org- 5/27/08
WWI Selective Service Records